Baldor Start Switch for Larger HP Motors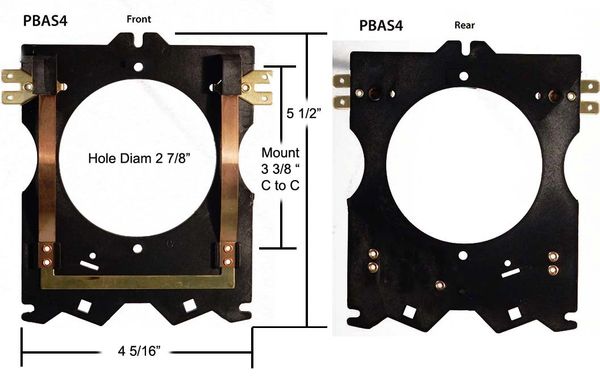 Baldor Start Switch for Larger HP Motors
Part # PBAS4
Baldor start switch for 182T Frame, 184T Frame, and 215T Fr single phase Baldor motors, and in 182JM and JP and 184JM and JP pumps. New style replaces old style square 3 7/8" X 3 7/8" switches as long as mounting holes are 3 3/8" center to center. Used in 3HP, 5 HP, 7 1/2 HP, and 10 HP Baldor motors, both TEFC and ODP and in pump motors. Used in both 1800 RPM and 3600 RPM Baldor motors. Outside dimensions are 5 1/2" X 4 3/8" with 3 3/8" center to center mounting holes. Front of switch faces shaft end of motor. Has 2 contact sets connected with permanent shorting bar across bottom. Please check dimensions carefully.
$5.00 Flat Rate Shipping. Ships in a USPS Flat Rate Box. Normal 2 to 3 day delivery.
Due to potential damage if improperly installed, we do not accept returns on switches.