TORQ 3 7/16" X 3 1/16" Electric Motor Start Switch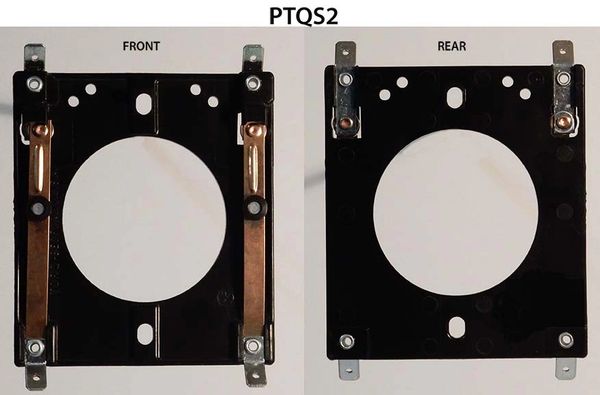 TORQ 3 7/16" X 3 1/16" Electric Motor Start Switch
Part # PTQS2
Used in many Leeson and other brand motors.
TORQ brand medium rectangular start switch. Used as start switch by a number of electric motor brands. Black plastic board is 3 7/16 in. X 3 1/16 in. with 1 7/8 in. hole. Mounting holes are 2 3/4" center to center. Two contact sets. Front of switch faces toward shaft end of motor. Front has 4 plug in terminals. Rear of switch faces toward tail end of motor. Rear has no terminals. Please check board and mounting hole dimensions carefully.
$5.00 Flat Rate Shipping. Ships in a USPS Flat Rate Box. Normal 2 to 3 day delivery.
Due to potential damage if improperly installed, we do not accept returns on switches.