WEG 3 1/2 " X 2 9/16" Electric Motor Start Switch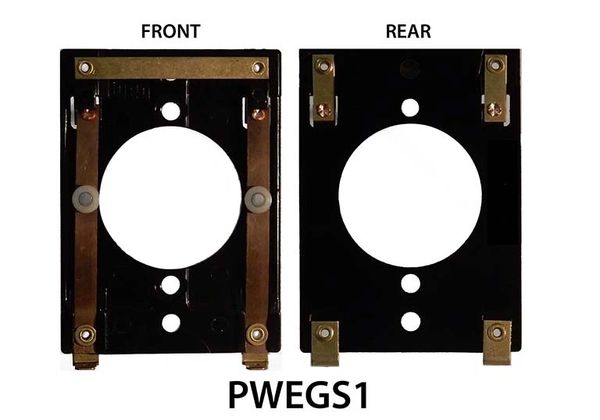 WEG 3 1/2 " X 2 9/16" Electric Motor Start Switch
Part # PWEGS1
Small rectangular start switch used in WEG electric motors. Black plastic board has permanent shorting bar between contact sets. Board dimension are 3 1/2" by 2 9/16" with 1 5/8" diameter hole in center of plate. Mounting holes are 2" apart. Wider mounting hole covered by shorting bar on one end. Two contact sets. Front of switch faces toward shaft end of motor. Front has 2 plug in terminals. Rear of switch faces toward tail end of motor and is seen when connection cover is removed. Rear has no terminals. Please check board and mounting hole dimensions carefully.

$5.00 Flat Rate Shipping. Ships in a USPS Flat Rate Box. Normal 2 to 3 day delivery.
Due to potential damage if improperly installed, we do not accept returns on switches.