WEG Cooling Fan 30 mm bore 9" OD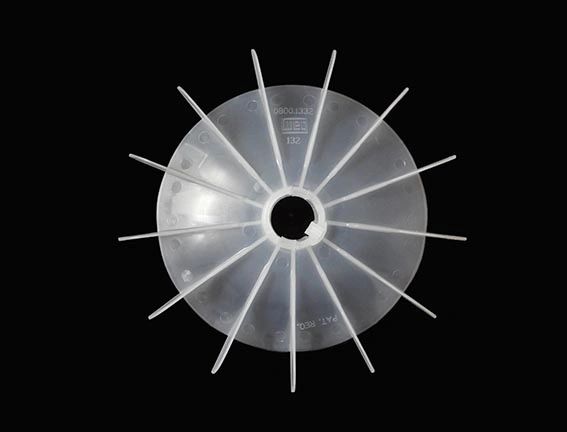 WEG Cooling Fan 30 mm bore 9" OD
Part # PWEGF3

WEG External plastic cooling fan
30 mm bore 9" OD
has 13 blades with  1 5/8" blade height. Shipping weight 3.3 oz.

0800.1332 or 10021204 imprinted on fan Preto # 10030833 on fan

Used on many 213T,215T,215JM Frame 1800 RPM WEG motors with 30 mm tail shaft.
Replaces older fans with roll pins and  newer fans with snap rings. Comes with roll pin for older motors and  has molded plastic clips to replace snap ring on newer motors. 
$5.00 Flat Rate Shipping. Ships in a USPS Flat Rate Box. Normal 2 to 3 day delivery.